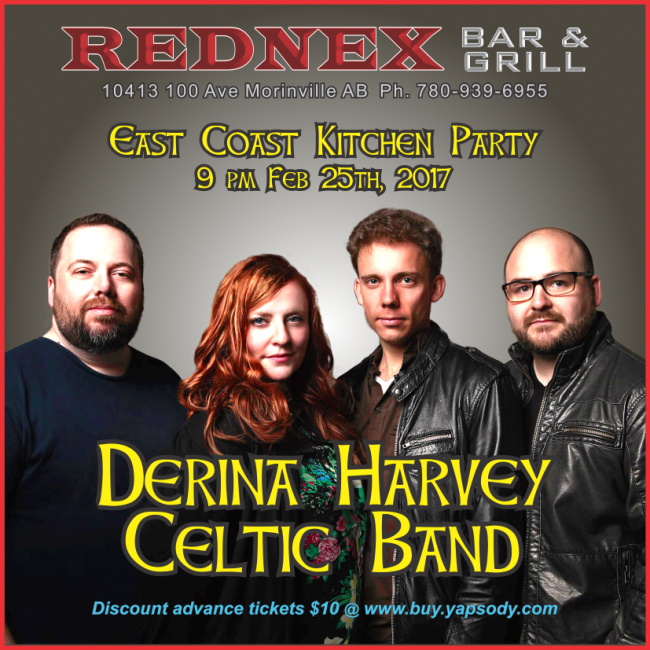 The Derina Harvey band (Celtic Rock) East Coast Kitchen Party Saturday February 25th at Rednex in Morinville!
Great music, room acustics and atmosphere along with awesome drinks. food and friendly people!
Advance tickets $10 at www.buy.yapsody.com
or $15 at the door until we reach capacity.
Celtic Rock
Band Members
Derina Harvey – Vocals/Guitar.
Steve Pinsent – Drums.
Matt O'Connor – Fiddle.
Ed Smith – Bass/Vocals.
Scott Greene – Guitar/Vocals.
Heartfelt, Energetic, Celtic Rock.
Led by the fearless (and often funny) front-woman Derina Harvey, this five-piece Celtic-rock group offers a fresh take on traditional tunes and intersperse that offering with their own original jigs & reels. Their infectious rhythmic undertow is layered with rock guitar, dizzying fiddle motifs, and topped by Derina's powerful voice. These transplanted east-coasters have earned a reputation as a party-band, leaving many an audience out-of-breath and hollering from the dance floor!