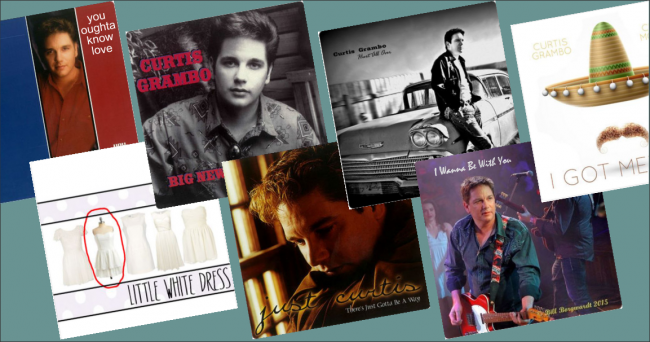 Curtis Grambo Two time CCMA Male Artist of the Year Nominee Live at Rednex Saturday April 29th!
Grab a ticket quick as sell out expected.
Curtis began his professional career in 1986, touring Western Canada as lead singer for one of Canada's first hot, young country bands: CC Ryder. In 1989 Curtis began his solo career, and in two short years was signed to a record deal with Sony Records, Nashville.
Curtis took some of the material he worked on in Nashville, and came back to Canada to produce his first album, "Big News Back Home" was released in 1994 and went on to chart many hits. This earned Curtis a CCMA nomination in 1995 for "Male Vocalist of the Year" and numerous CCMA nominations in 1996. The six years from 1994 to 2000 saw Curtis touring Canada and parts of the US supporting his first and second albums, charting many hits, and opening shows for some of country music's biggest stars.
After fourteen years of continuous touring, Curtis needed a break from the road, to get home to his family and once again focus on his own brand of music. It was time to forget about where country music was headed, and focus on the real Curtis Grambo, and "his style of country music". The first two albums you will hear much of the influence of "The Legends" Curtis was raised on, and the big name Nashville artists that helped make those records. Curtis displayed much more of his own song writing and truly unique vocal skills in his album, "Just Curtis".
Curtis also recorded 3 singles with his brother, Marty (The Grambo Brothers) in Las Vegas with Juno Award Winning Producer – Kevin Churko.
Fast forward to the future – Curtis has been keeping busy writing and performing. One of those songs – HURT ALL OVER! Produced by long time friend and band mate (12 years touring together) – Johnny Gasparic. Johnny pulled together Curtis' dream team for the studio which consists of – Chad Melchert – drums (Gord Bamford); Chris Byrne – bass (Road Hammers); Russell Broom – electric guitar (Jann Arden); Mike Little – B3 hammond (George Canyon); Jeff Bradshaw – pedal steel and Johnny on guitar.
CURTIS GRAMBO is back and sounding better the ever!